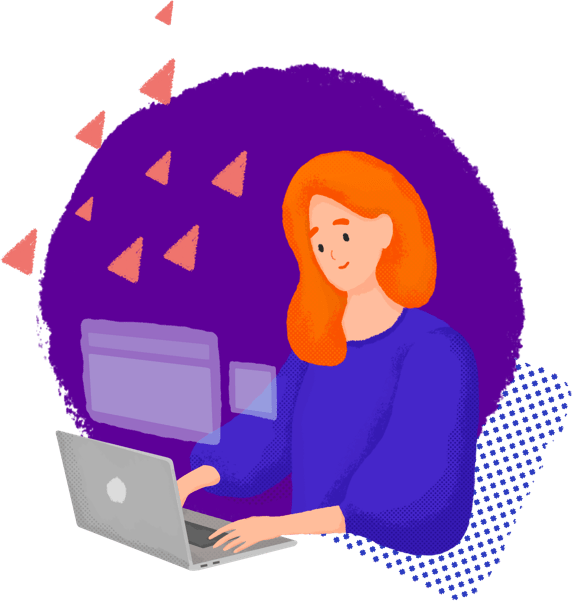 Get the most out of PDFfiller
Make your window larger or open PDFfiller on desktop to enjoy all the awesome features in detail.
pdfFiller is everything that Box is and even more!
With pdfFiller you are able to Fill, Edit, eSign, Fax, Export & Search PDFs or other documents via any internet-connected device.
Edit PDFs, turn them into online fillable forms, host them on your website or send them for signing
Upload Your Documents Now and Enjoy Premium Features
Pdf Editor Online:
Try Risk Free
| | | Box |
| --- | --- | --- |
| Create Documents pre-filled with Salesforce data | | |
| Add Smart Fillable Fields | | |
| Type in PDF | | |
| Erase in PDF | | |
| Black out & Redact in PDF | | |
| Add Images & Tables in PDF | | |
| Draw Arrows & Lines in PDF | | |
| Add Watermarks, Videos & Company Logos | | |
| Paginate PDFs | | |
| Add Sticky Notes & Text Boxes | | |
| Search and Replace Text in PDF | | |
| Spellcheck in PDF | | |
| Sign Online | | |
| Embedded Signing | | |
| Add a Signature on Mobile | | |
| Signature Workflows | | |
| Request Additional Documents | | |
| Signature Notifications | | |
| Track Sent Document | | |
| Unique Document ID | | |
| Host Fillable Forms | | |
| Extract Collected Data | | |
| Two-Factor Authentication | | |
| Four-digit PIN | | |
9 Reasons Why pdfFiller is Better Than Box
More and more cloud services are offering storage features to their users for the purposes of keeping business documents in a secure place where all data can be protected. Every storage platform provides a common set of features. Any file uploaded to a cloud service is visible only to the user that uploaded it unless access is granted to someone else.
The best online platforms offer more than just sharing and storing features. pdfFiller is the only web-based service that provides you with unlimited tools to store, share, edit, sign and even create documents. This all-in-one alternative provides more than Box.
Compared to all other data storage services, pdfFiller has the following advantages:
You can find any business document or form in the pdfFiller library. Once a form is opened, a PDF is automatically saved to your account where you can access it and share it with others from any desktop or mobile internet-connected device.
Apart from sharing documents via a shareable link, you can also send them by email, fax or mobile.
With pdfFiller, you can transform your stored documents into smart fillable PDF forms and collect customer data.
Fill in your PDFs and check the spelling.
Edit PDFs and annotate them by inserting comments or attaching sticky notes.
All your files are protected using encryption algorithms. Security is a priority.
Easily print your documents directly from your pdfFiller account without installing any special software.
Publish any document on your site and make it accessible to all your clients.
Send your contracts and business documents to be signed by up to 20 people and get notifications when they are signed.
What our customers say about PDFfiller
See for yourself by reading reviews on the most popular resources:
pdfFiller reviews:
"Real Estate Documents "
What do you like best?We love how easy this system is to use for all of our real estate transaction documents. Very easy to navigate on a PC / MAC on a great app for your phone! When on the go we find it very easy to upload a contract document to make changes or to obtain a signature. I also use the program to edit any items for personal use as well. I find using the system helps me integrate school documents for my children. It is a great addition to anyone who owns a business and is looking for a nice way to conduct business at home or on the go! I highly recommend the app to anyone and find it very helpful. Definitely put the app on your mobile device! It work fantastic! What do you dislike?Nothing at all. We find the system very easy to use! Show MoreRecommendations to others considering the product:No recommendations at this time. I find the product to work very well! What problems are you solving with the product? What benefits have you realized?Quick fill in for blank real estate documents like disclosures, amendments, and other items.
Read More
"Easy for a big ole dummy"
What do you like best?I like that the program is pretty intuitive and that I'm able to figure most things out on my own. I am able to erase and utilize previously filled forms that otherwise I might have to obtain from another source. The time and energy savings for me offsets the cost. In addition, I like being able to work on the program from a mobile standpoint - as long as I have cell phone or internet connectivity, I'm able to access and work on documents at my convenience. What do you dislike?Nothing that I really dislike. I still struggle with how to send a document directly out of the program to someone that may or may not have sufficiently updated software or skills to open. I've worked around this by saving the document and then sending from a cloud storage site.Show MoreRecommendations to others considering the product:I've used tillable Adobe programs and pdfFiller meets or exceeds the capabilities of the Adobe programs I have used.What problems are you solving with the product? What benefits have you realized?Ability to fill out insurance applications and forms for use with multiple end users.
Read More
"PDFiller - Best in Class"
What do you like best?PDFiller is ultra-convenient and super-easy to use. It's in the cloud, so it's easy to access. And it has a vast array of features. Storage is a cinch, whether on your hard drive or in the cloud.What do you dislike?I can't think of much that I don't like about the program. There might be a more direct or seamless way to save documents to Google Drive, in terms of getting them straight into a particular folder instead of just onto the Drive, but that's a minor issue.Show MoreRecommendations to others considering the product:Try it. You'll like it.What problems are you solving with the product? What benefits have you realized?PDFiller is a lifesaver when I'm editing contracts and related forms. The clarity of the input and the ability to maneuver the text around the document is a huge plus. Line-outs and erasures are a breeze, making for "cleaner," more legible documents.
Read More
"Easy to use! "
What do you like best?We like pdfFiller because our patients don't want to have to waste precious minutes of their appointment time completing a health history update in the office. It's much simpler, not to mention faster, to have them do it at home and submit it when they're done! What do you dislike?The log-in process for the patient who has never used this service. We have a few patients who value their privacy and would rather not have to create an account in order to complete a form. Show MoreWhat problems are you solving with the product? What benefits have you realized?pdfFiller is wonderful for our new patients! We send them to our website and have them navigate to where we have the clickable button to either complete the forms online or to print and bring them with to their appointment.
Read More
Box reviews:
"Secure storage of my important documents"
What do you like best?What I love about Box is its large storage capacitym it is simple to connect it to the cloud of my work system and have a secure backup of every document I want to store. It offers the great capacity, only from its platform, to create a collaborative work network with my work team, simply grannting permits to the people I want to enter, we can share and exchange information in collaboration, as simple as that. It is a fairly practical tool, it does not take up much space on my computer and the synchronization system is the best it has without a doubt. I don't need to copy the documents to all the devices I have, just by logging in I have all my files where I need them.What do you dislike?It is practical tool, with multiple features that make it stand out among the best storage platforms. It is simple to use, it does not have so many complications to understand its great utility, Its cost is completely adapted to my use, it provides just the necessary tools in relation to cost-price. It is important to highlight customer support, is always aware of any questions that may arise at the right time, providing immediate solutions for any inconvenience. Maybe the heavier files may take longer than necessary to load, however, it is my only complain, it is a problem that I can handle.Show MoreRecommendations to others considering the product:Box is everything you might need to keep each and every one of your documents secure in the cloud, without having to search for anything else, it is an economical, solid tool that provides multiple capabilities to perform collaborative work. I recommend that you check how great this tool can be.What problems are you solving with the product? What benefits have you realized?With the implementation of Box we have achieved great objectives, its benefits have been diverse. We improve the exchange of documents and collaborative work, we store all our important documents wasily, quickly and safely. The best of all this is has completely adapted to our work rhythm, with an efficient system, to the order of the day, without presenting any type of error, exponentially increasing the opportunity to carry out a fluid, collaborative and safe work. It is all we need in our company to achieve efficiency in every job we do.
Read More
"Sharing and accessing files quickly."
What do you like best?You could use the documents to transfer and access them from anywhere in the package. Documents of all forms are allowed. The pairs to edit and change files can be allowed access. It works well if users are situated differently geographically and work in various time-zones. You can set up a box for other programs where you can automate the creation and storage of files. This is very helpful if the application calls for the development of a file on the fly. An app is also available. And, on your computer, you can always access data. You can access and view the files with applications that open multiple files. It improves life a lot.What do you dislike?Files are slower to upload, especially larger files.Show MoreRecommendations to others considering the product:This is a very useful framework for corporate file sharing. It's also very healthy. If you haven't already begun, continue using this.What problems are you solving with the product? What benefits have you realized?We use it for corporate file sharing. It's so easier and safer to share a script. You can share the files and allow users to access, change, remove files. Web use for constructing and storing deployments. Some demands for enhancements and fault fixes or packages for automation producing fly reports are using the file-save tab. Box can also be linked to other applications and provide real-time alerts for purposes of file upload notification.
Read More
"Contains excellent tools and large storage capacity"
What do you like best?One of the aspects that stand out is the way in which you can work in collaboration with the work team and that can also administer those permits to each worker, thus allowing you to choose whether you can modify, download or only visualize. This software is very useful when I need my files at any time without the need to go there with portable technological equipment, such as USB, micro SD, CD, etc. Box simplifies my life by keeping the files protected in the cloud, helping me to synchronize it with all my devices such as laptops or smartphones without having to copy them manually. It is excellent to have this program because I take up less space on my PC because of the simple fact that box shows me the synchronized files but they aren't physically there until I want or need it.What do you dislike?From the time I have been using box I don't find many features that I don't like or severely hider their daily use, so I really have this software for whatever it is as fa as storing and sharing important files is concerned. Also, when a small poblem arises, we immediately contact the support who are very friendly and always have a solution.Show MoreWhat problems are you solving with the product? What benefits have you realized?There is no doubt that since Box has come to me it has been one of the best decisions I have had, an investment that is really worth it since it has improved our working environmen and optiized how we work collaboratively. Box has always been a solid platform that has never had failures or files loss in the time I have used it, this gives me security and my colleagues. I love it since it is under that measure, complying with all the requeriments of the company and also the personal requirements.
Read More
"Secure and collaborative cloud storage"
What do you like best?Box is a cloud storage service that stands out for its security by protecting all our digital content with advanced security controls, integrating encryption key management and complete information regulation. Whether you need to comply with regulations such as GDPR, HIPAA, PCI, GxP, FedRAMP, in addition, Box provides learning integrations that improve workflow and automated collaboration and connect processes and content. the organization to a secure cloud content management platform. Because Box works throughout the company, it can simplify the processes that encompass various teams, such as digital resource management, contract management, virtual data rooms, RR contracting. HH, sales management, development of integrated and customized applications among many other additional functions.What do you dislike?Box has been a fundamental tool not only for data storage but also to improve the creation and management of collaborative environments and all the experience I have about this tool I have nothing unfavorable to say about it, on the contrary it presents qualities that add value to the organization.Show MoreRecommendations to others considering the product:Box is one of the tools or services for data storage that integrates functions and features that provide and allow a better management of our files as well as having different plans adapted to the needs of each organization regardless of their size.What problems are you solving with the product? What benefits have you realized?Box is the service or tool that allows the company to unify the processes of storage and digital data management. Box helps to have centralized Control of the information, managing to manage in a simple way the creation of access policies in addition to the shared use inside and outside the organization, this while minimizing the risk of data loss through complete visibility and Centralized management of files, security, policies and provisioning, even when there is a failure that compromises data integrity, restoration and recovery is possible.
Read More
Upload Your Documents Now and Enjoy Premium Features